If you haven't already, you can get a free trial of the Educator version of My Storybook at https://mystorybook.com/pricing
Once you start the Educator membership for My Storybook, you can easily add your whole class in just a couple of minutes.

Step 1: In your library, click the "Add a classroom library" button to create a new library for your students.
---
Step 2:
If you are a Google classroom user, click the "Import classroom" button, connect to Google, and choose a class to import. This will automatically populate your class details and students!

If you don't use Google classroom, no problem! Just enter a name for your library, for example "Grade 3 english", and a short description for your class.
Next, add the name you want for each student and their email address.
Note: currently only google/gmail accounts are supported. We hope to add more in the future!
Step 3: Save your library, and you're done!
You now have your library all set up. When you go to mystorybook.com/library you'll see the new library below your own personal books.
Using your classroom library
You can add stories to your library by going to a story, publishing it, and choosing "Add to library" to select a library.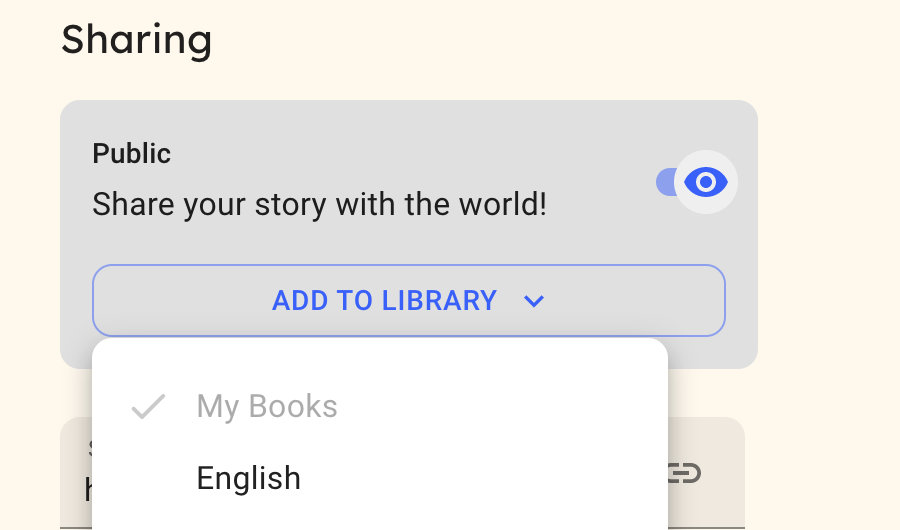 Your students can now log in at mystorybook.com/signin. When they create a story and make it public the story will show up in your library automatically!
To learn more about how to use My Storybook with your students, check out:
How to assign stories to your class
Adding or removing students
When you view your whole library by clicking "see all storybooks" you will see a menu for "Library details". In there you can edit your library.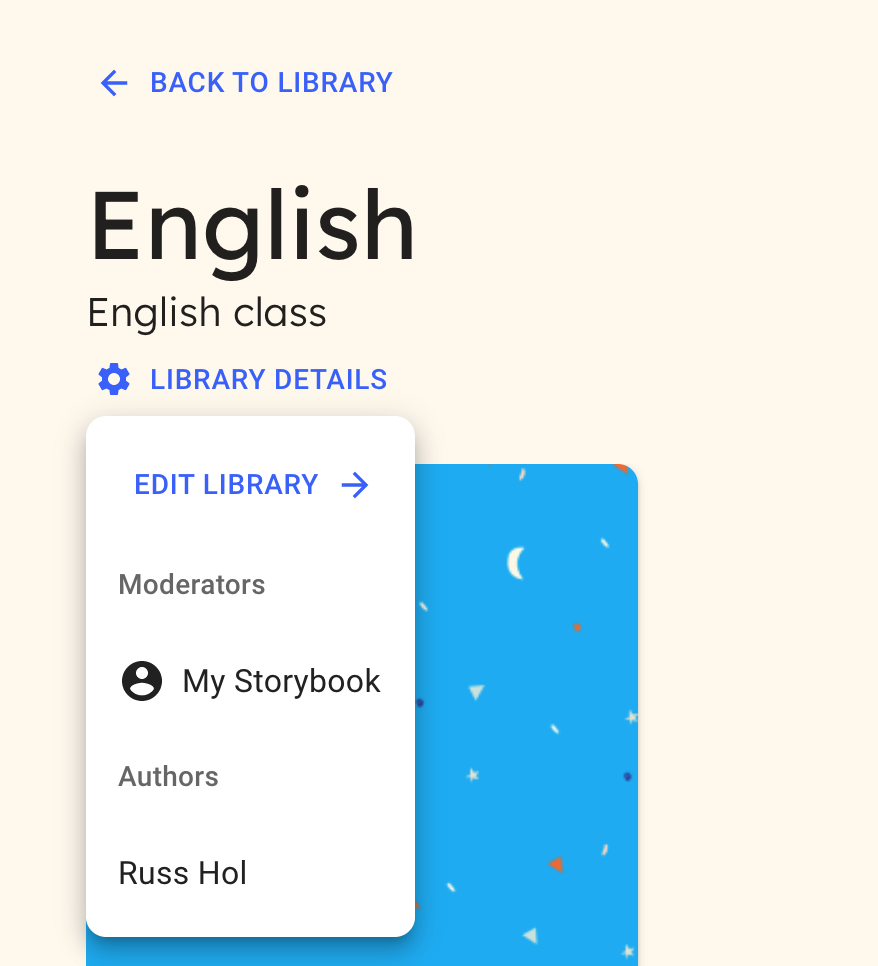 Now you can edit your library name, description, add or remove students, or change their names or email addresses.
---
If you run into trouble, or have any questions feel free to email support@mystorybook.com or use the chat feature. Happy writing!