My Storybook makes it easy to turn your ideas into beautiful printed stories.
While it is free to create and share your story, downloading and printing your story requires a monthly membership, that's how we keep the site running! You can learn about memberships for authors and educators here:
https://www.mystorybook.com/pricing
You may also want to get a high quality printed Photobook of your story.
Step 1: Go to your story and press the "Get book" button.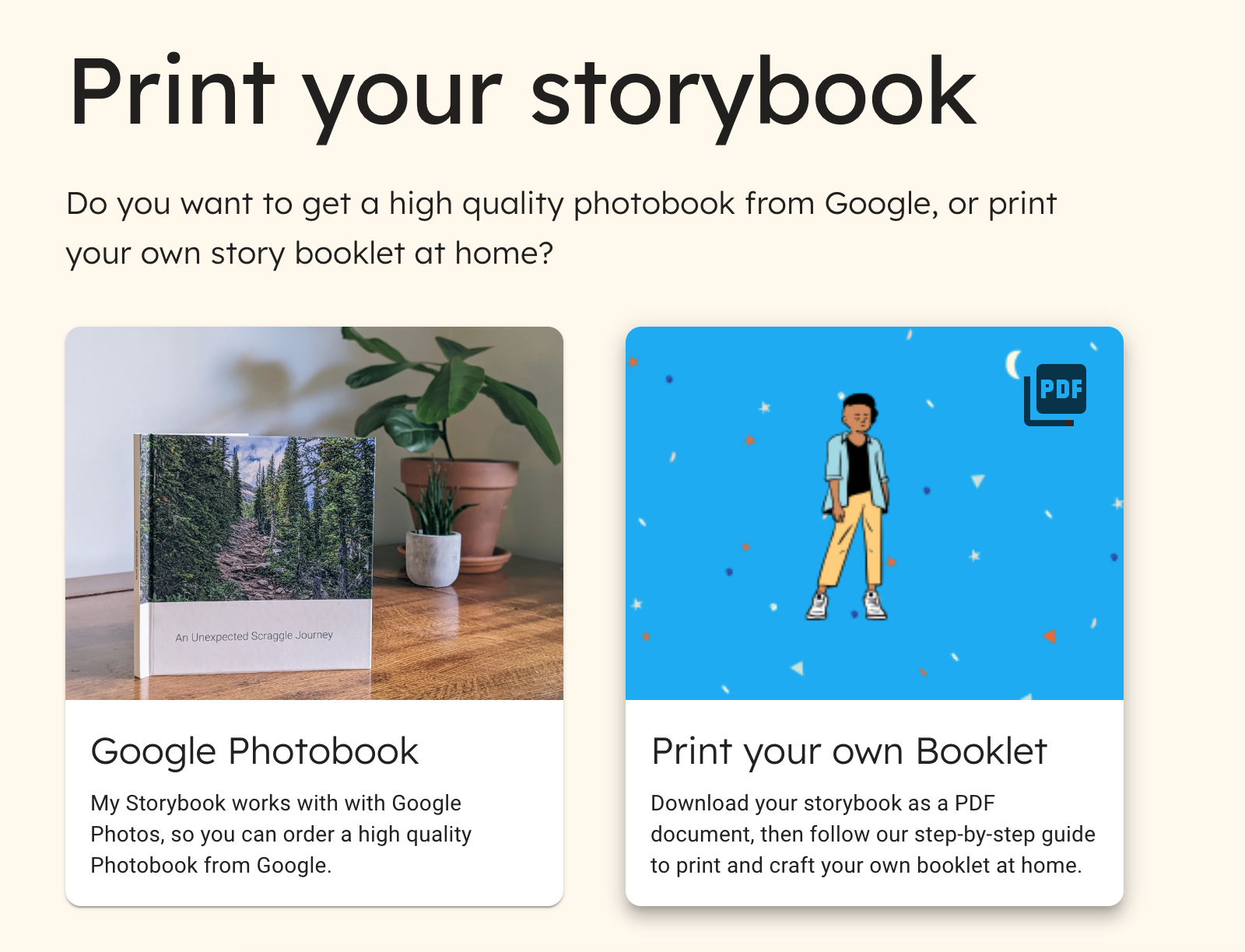 Step 2: press the "Print your own Booklet" button and then press "Download storybook". NOTE: It may take a minute or two to create your book. If you have any issues, you may want to remove large images from your story.
Step 3: if you want, you can print out your story and follow the instructions for creating a booklet!
And that's it!
---
If you have any questions, feel free to ask in the chat!