It's easy to turn your storybook into a super high quality printed Photobook from Google.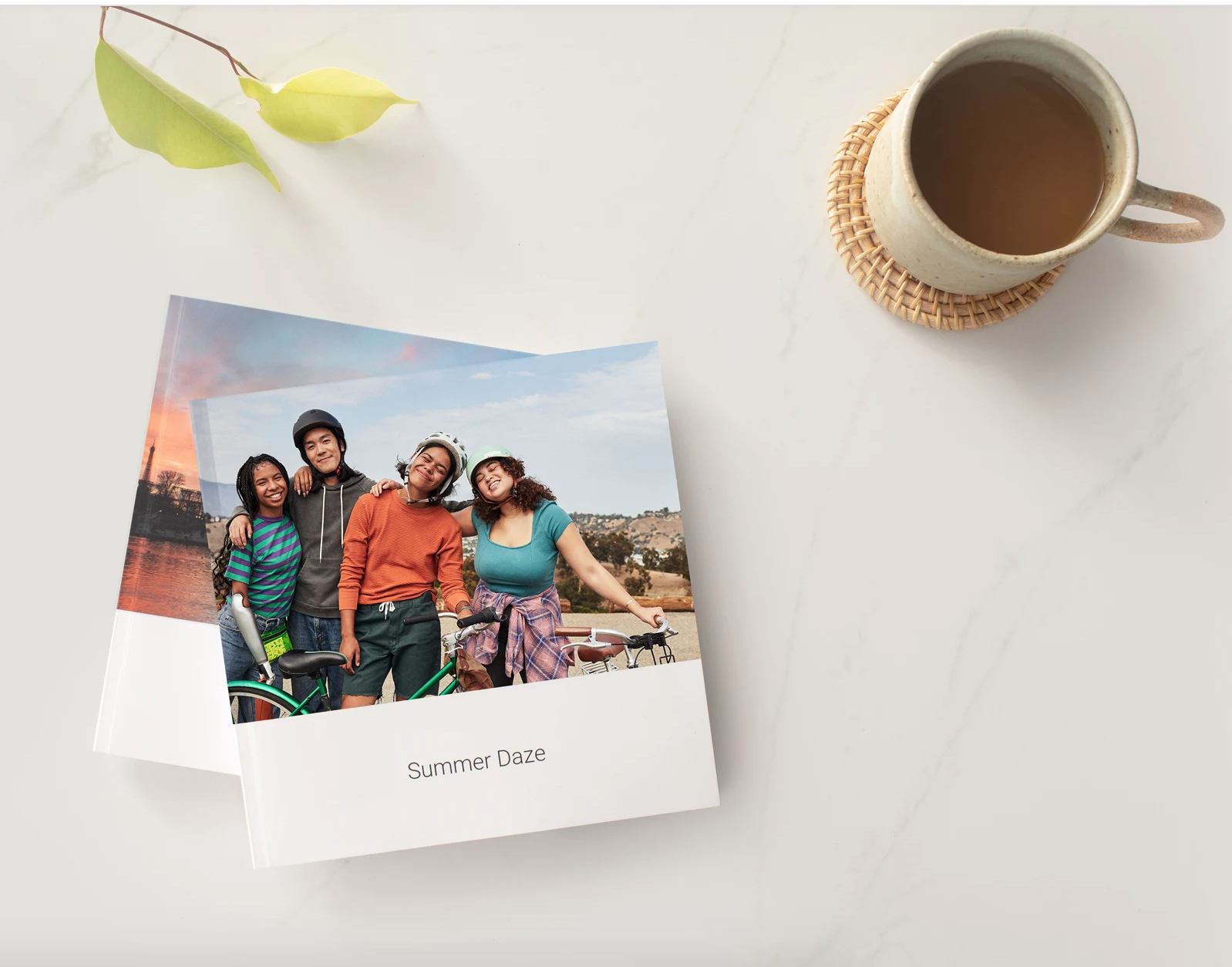 While it is free to create and share your story, exporting your story requires a membership, that's how we keep the site running! You can learn about memberships for authors and educators here: https://www.mystorybook.com/pricing
You can also download your story and print it at home.
Step 1: Go to your story and press the "Get book" button.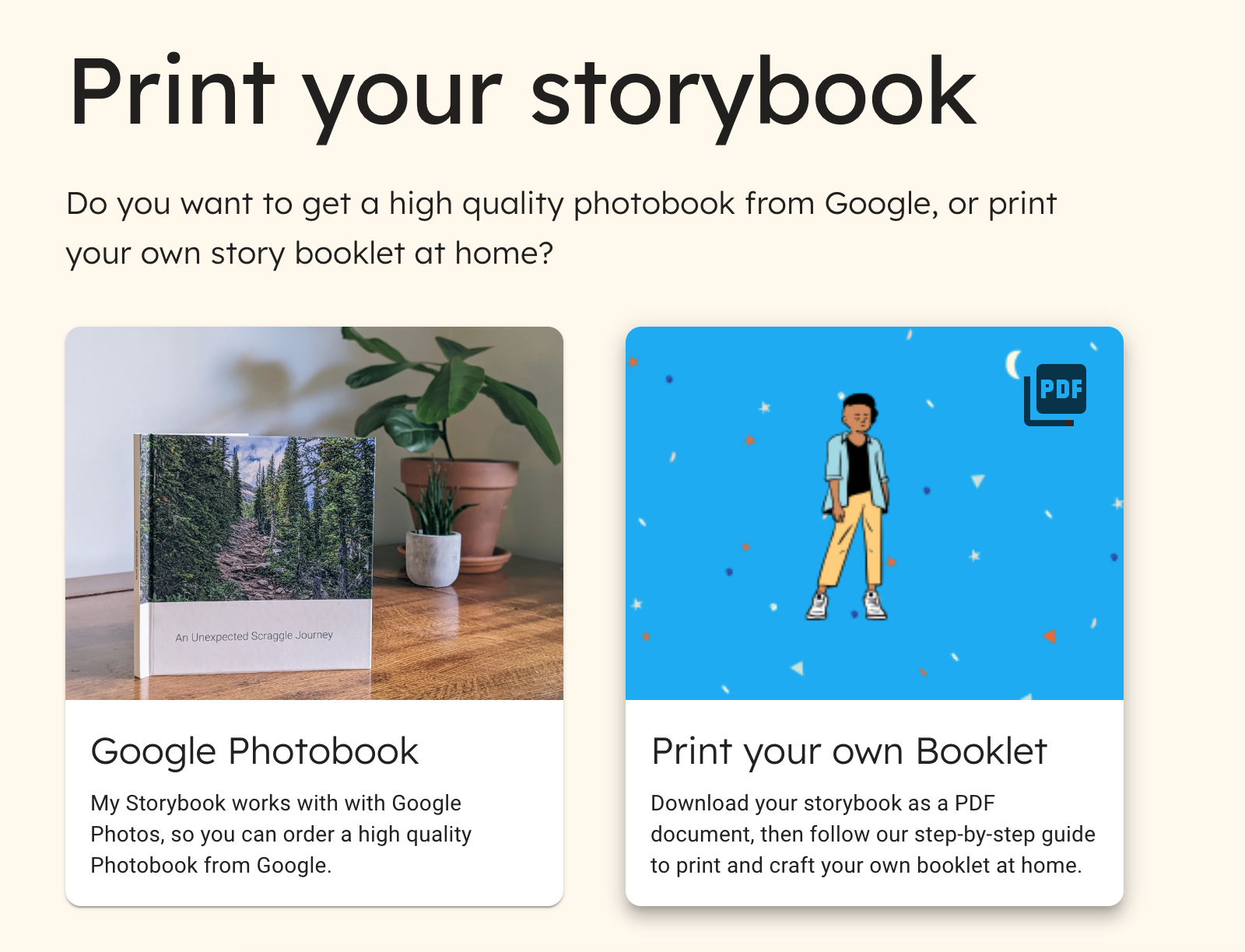 Step 2: press the "Google Photobook" button and then press "Save to Google photos" button. Follow the instructions to authorize Google, then your story will begin uploading.
NOTE: It may take a minute or two to create your book. If you have any issues, you may want to remove large images or some pages from your story.
Step 3: Follow the instructions to customize your story and purchase it.
Pricing information
Since we work with Google to create your Photobook, the price is not included in your membership. As of 2023, the US pricing was as follows:
Softcover

from $14.99
Hardcover

from $29.99
7-in. square,

20 pages. $0.49 per extra page.
9-in. square,

20 pages. $0.99 per extra page.
Be sure to send us a picture of your final product!
If you have any questions, feel free to ask in the chat!