When you write a story, it is always private by default and you're the only one who can see it. But when you're ready to share it with the world here's how:
1. Once you're done editing your story, you can share your story by clicking "Publish storybook".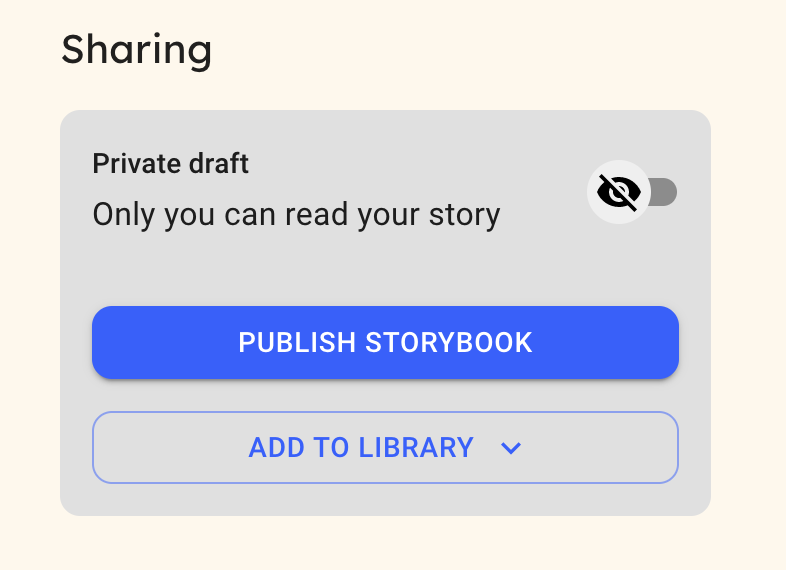 2. Now that your story is public, use the sharing options to share your story.
You can copy the link to your story and share it by clicking the chain link icon, or by selecting the story's link and copying it.
You can also click one of the share buttons to share by email, Google Classroom, Facebook, or Twitter.
If you're in a student, you can add or remove your story from libraries using the "Add to library" button.
Note: right now, public stories will only be shown to the people you share the link with, but in the future it might be displayed in the library for other people to see!